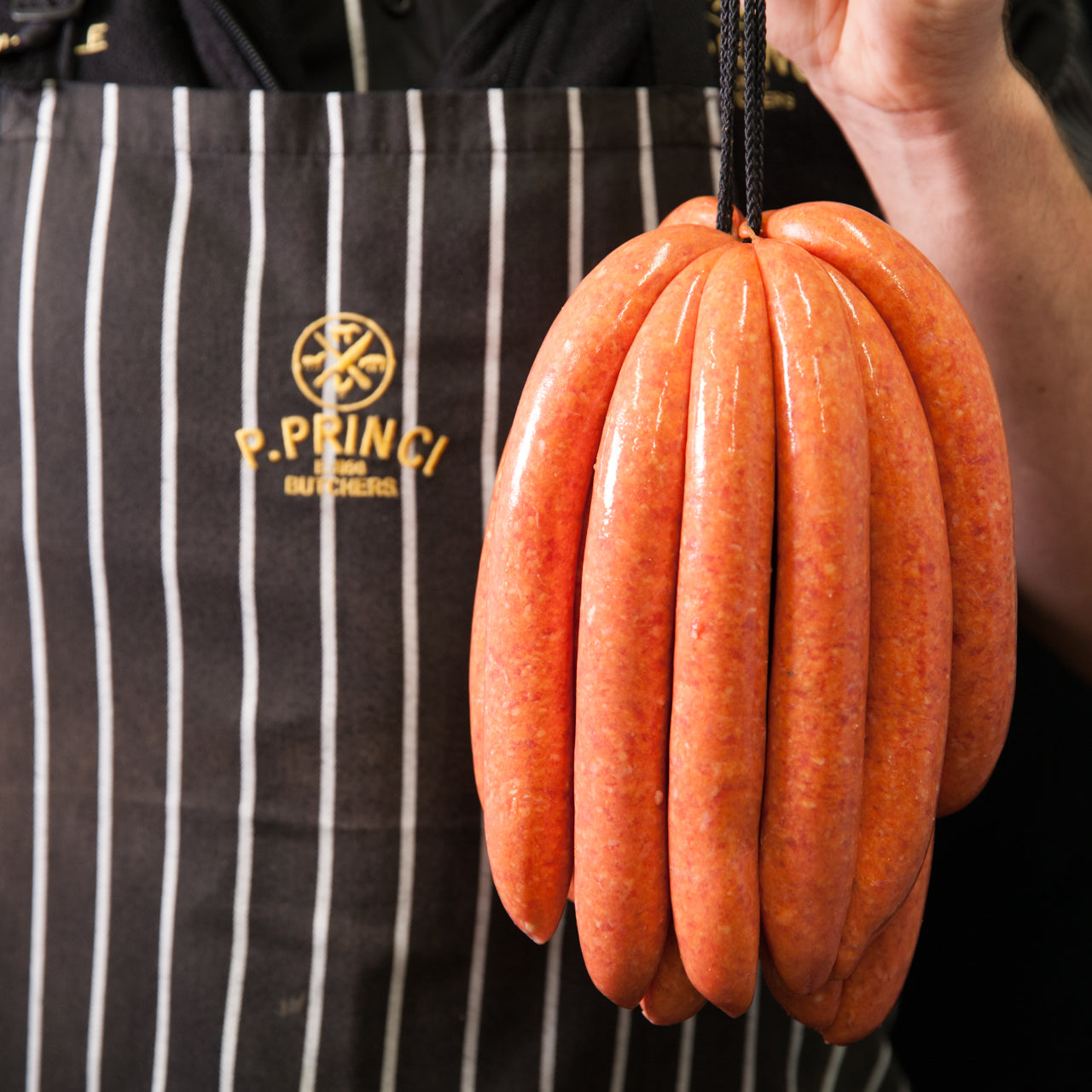 Aussie BBQ Natural Sausage
Princi's home-made Gluten Free BBQ sausages are a thin sausage made from free-range, South West Australian Beef.
This is our go-to sausage for kids, school fetes, beachside barbecues and our version of the
classic Aussie snag. 
How to cook: 
1. Preheat BBQ, fan forced oven or a hot pan
2. Add the sausages and allow them to slowly cook, turning them every few minutes until they're evenly coloured. 
This is a fresh product, best cooked within 2-3 days.