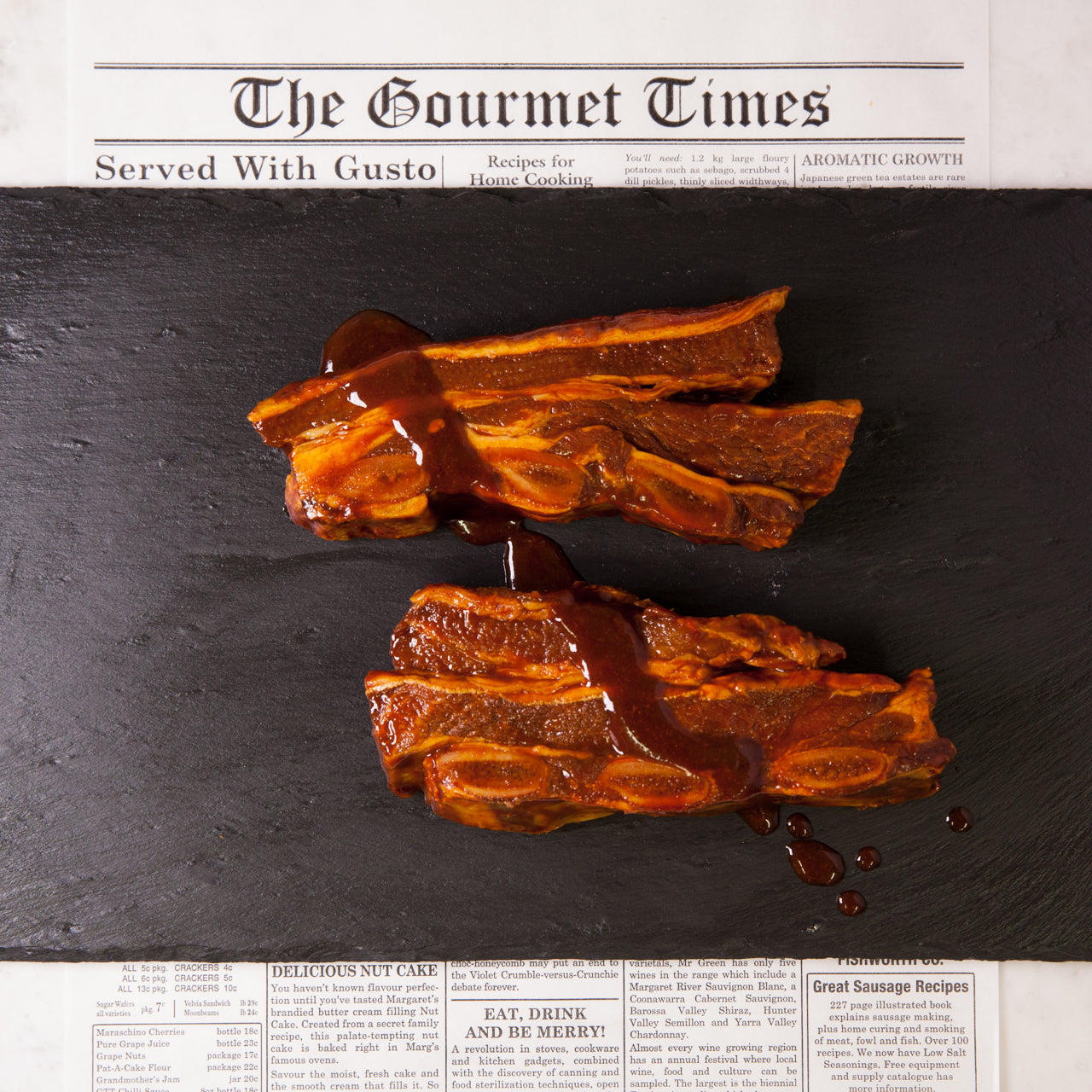 Beef BBQ Ribs
Princi's 'American Style' marinated South West Beef Short Ribs. 
How to cook: 
1. Preheat oven to 200 degrees for 15 minutes
2. Place the ribs in a shallow, non - metal baking dish and pour extra BBQ sauce. Cover the ribs with baking paper and alfoil. 
3. Adjust the temperature to 140 degrees and cook the ribs for 4 hours. 
*Please note this is an oven cooking method* This is a fresh product, best cooked within 2-3 days.