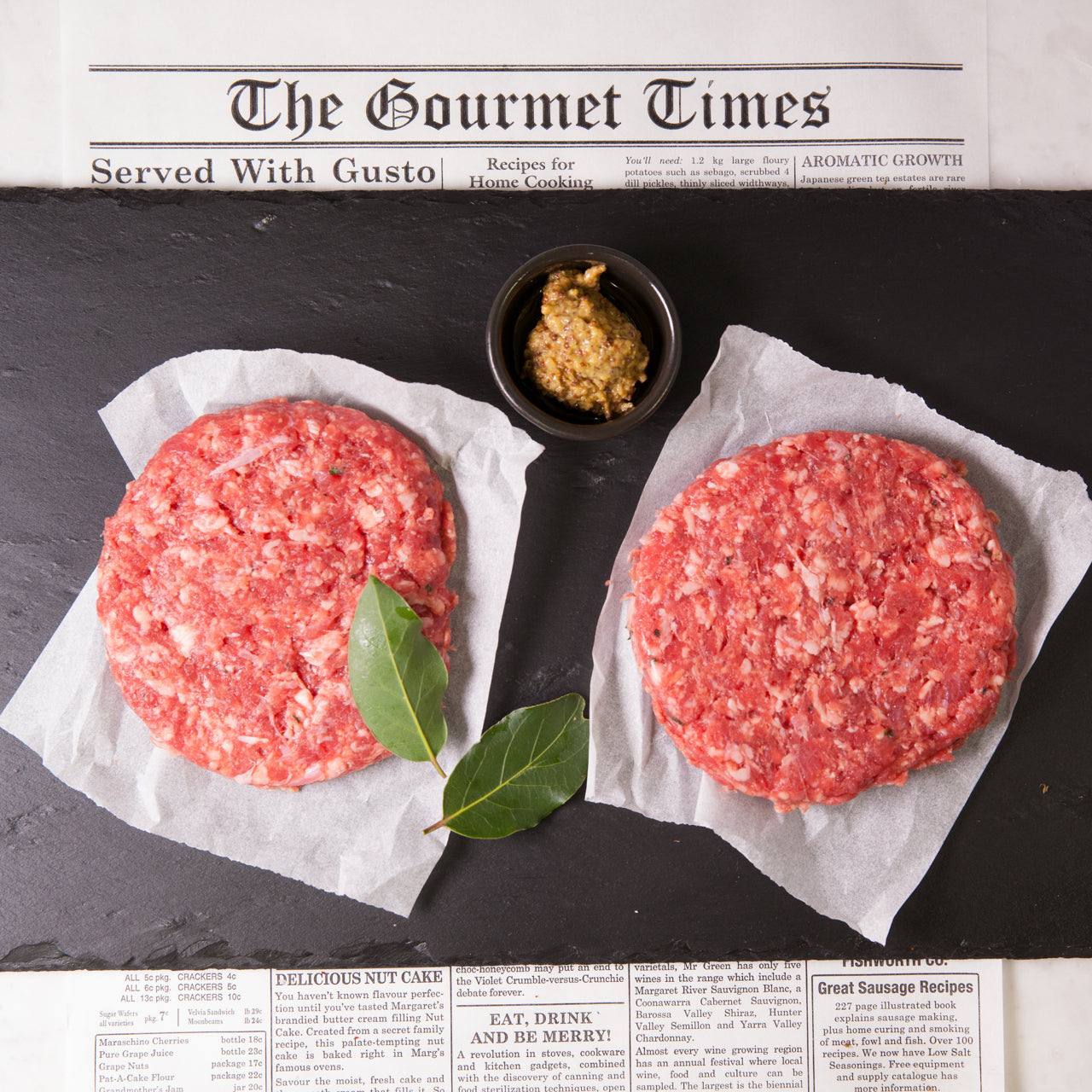 Beef Burgers
Princi's South West Beef burgers. Each patty weighs approx. 200g each.
Our mince is made with 20% fat and our burgers are gluten-free.
How to cook:
1. Preheat hot plate or fry pan for 2 - 3 minutes
2. Drizzle extra virgin olive oil onto the chosen cooking option
3. Cook the burgers for 3 minutes on each side or until evenly coloured.
This is a fresh product, best cooked within 2-3 days.