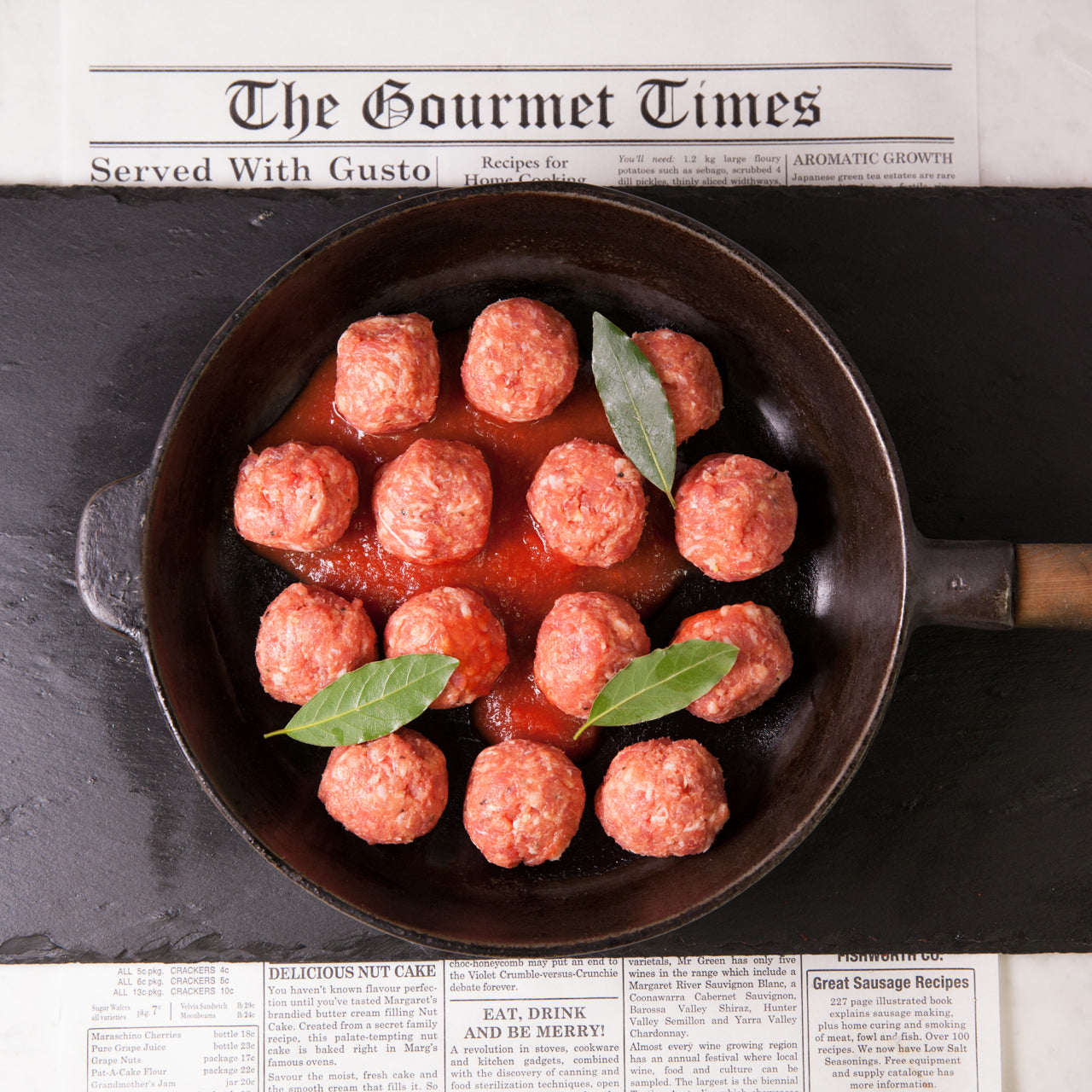 Beef Italian style meatballs
Princi's home-made Gluten Free Pork and Veal meatballs (melts in your mouth material) This is the perfect product to add to your Bolognese sauce and is a crowd pleaser.
How to cook:
1. Heat your pan on a high temperature for 2 - 3 minutes.
2. Add extra virgin olive oil.
3. Cook the meatballs on each side until golden brown.
4. Place the meatballs into your pasta sauce and let it simmer for 30 minutes.
This is a fresh product and does contain dairy, best cooked within 2-3 days.