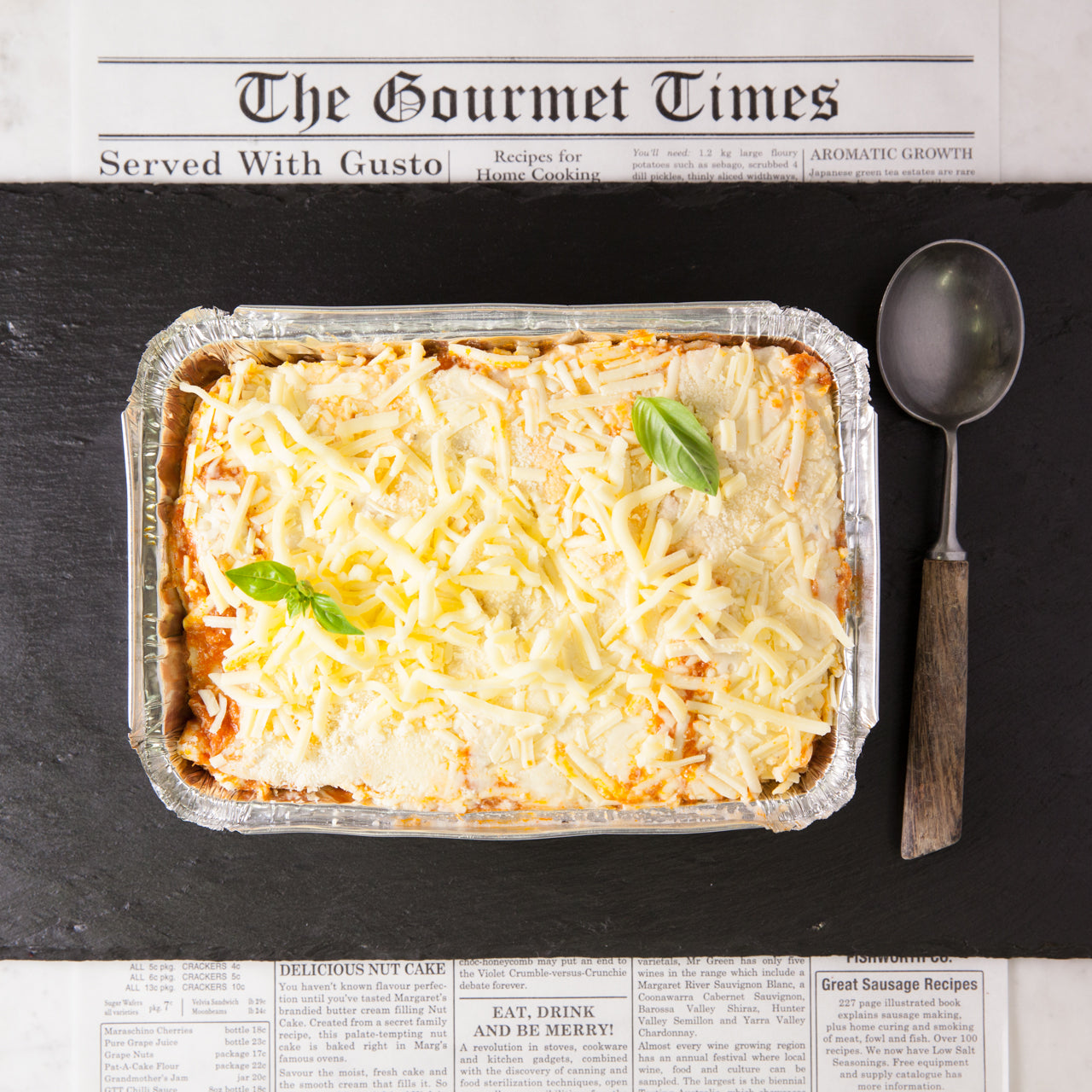 Beef Lasagna Small
Golden Ravioli Lasagna is layers of fresh pasta sheets, rich meat sauce with a creamy béchamel, parmigiano and mozzarella.
How to cook:
1. Preheat your fan forced oven to 180 degrees for 10 minutes.
2. Take the plastic cover off and cover the lasagna with baking paper.
3. Place the lasagna in the oven for 30 minutes. Remove the baking paper for the last 10 minutes to allow the product to turn golden.
This is a fresh product, best cooked within 4 days.