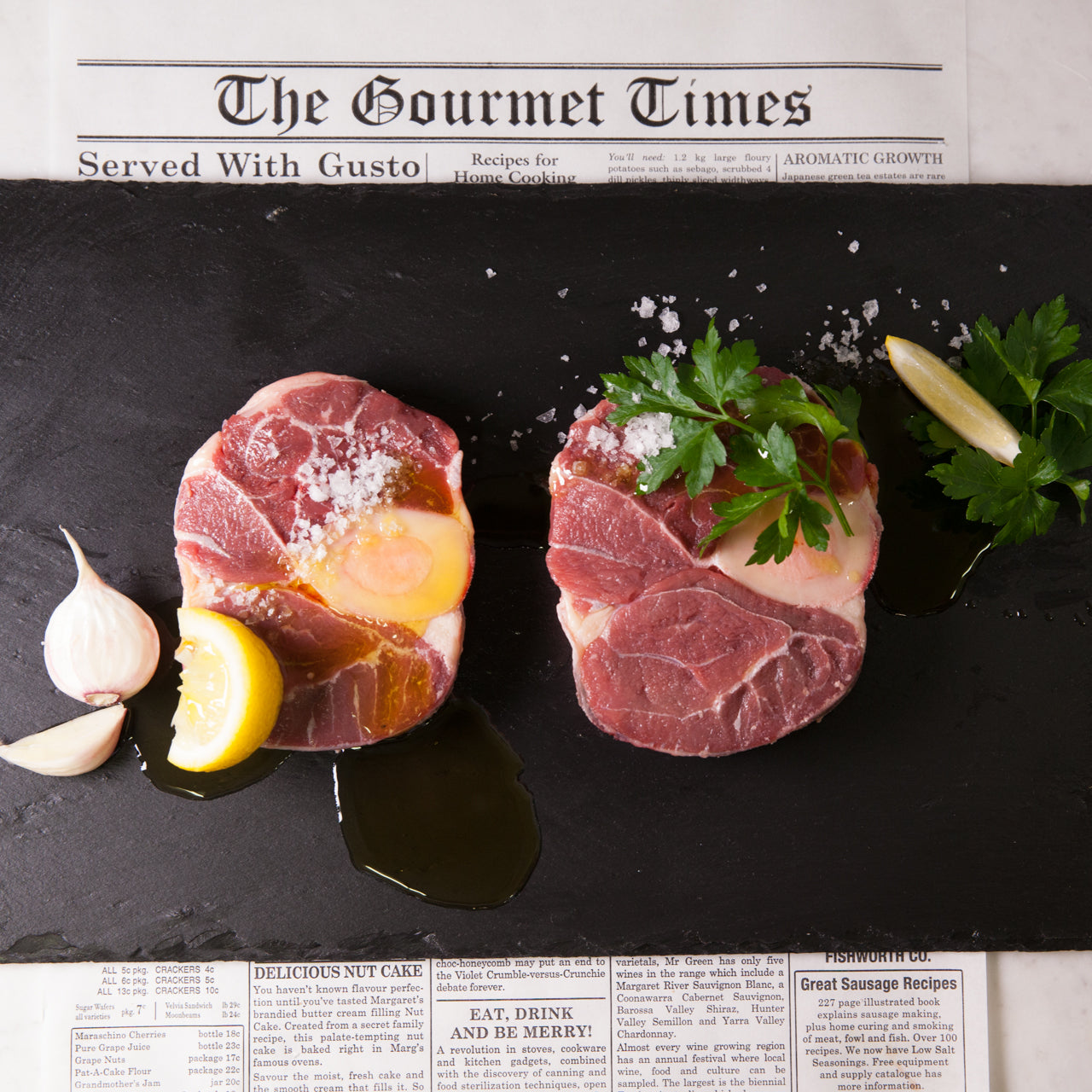 Beef Osso Bucco
Princi's South West Beef Osso Bucco is the perfect cut for slow cooking.
This cut of meat is perfect for the low to medium setting on a slow cooker/pressure cooker or nice and slow in a fan forced oven.
This is a fresh product, best cooked within 2-3 days.