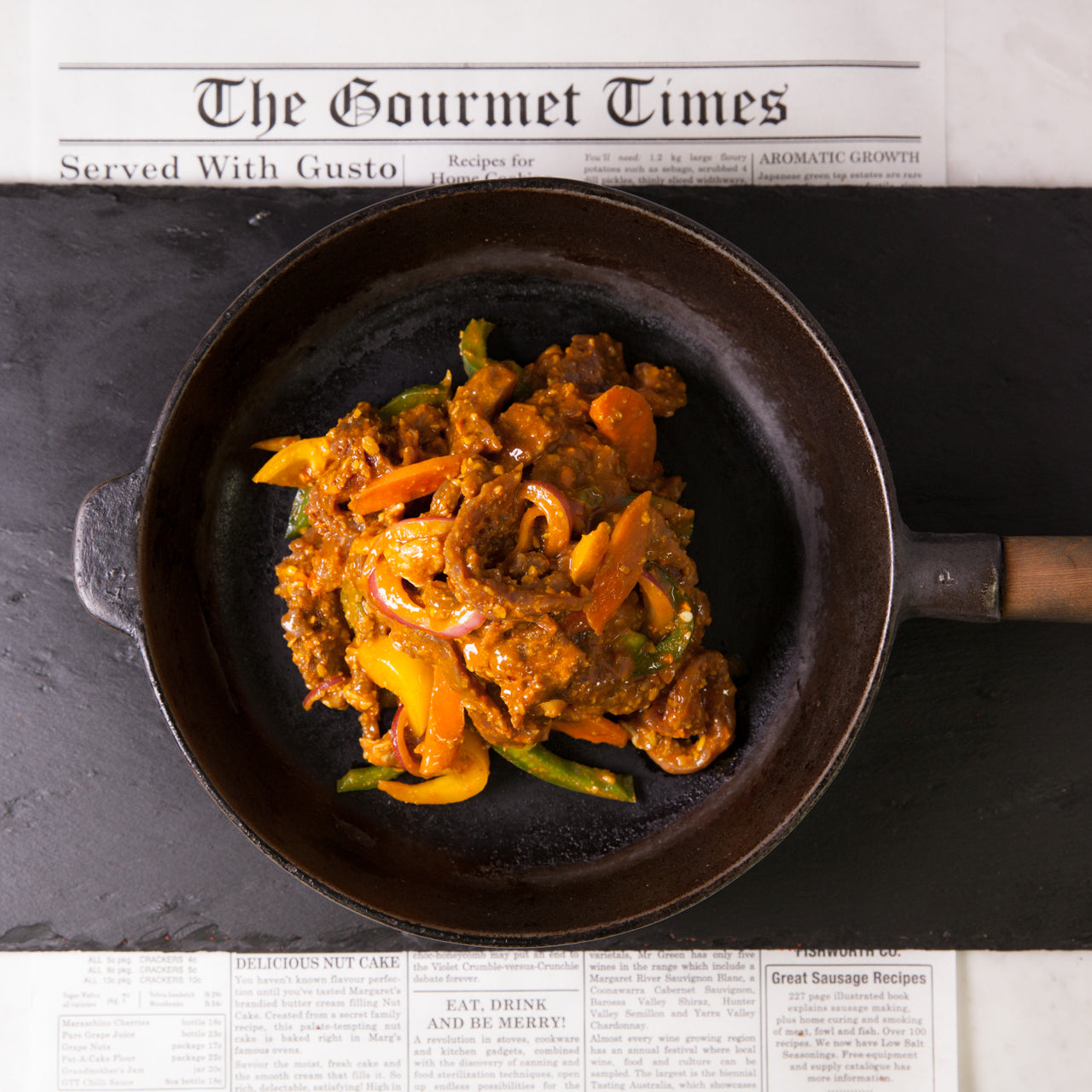 Beef Satay Stir Fry
Princi's South West Beef Satay Stir Fry is the perfect quick and easy meal.
Marinated in a roasted peanut satay sauce with freshly chopped capsicums and onions (we recommend adding extra veggies)
How to cook:
1. Cook in a hot wok with your choice of oil we suggest peanut oil for ultimate flavour
2. In order to keep the product juicy and tasty cook in small portions at a time for 3-4 minutes
* Make sure you keep the wok hot at all times *
This is a fresh product, best cooked within 2-3 days.