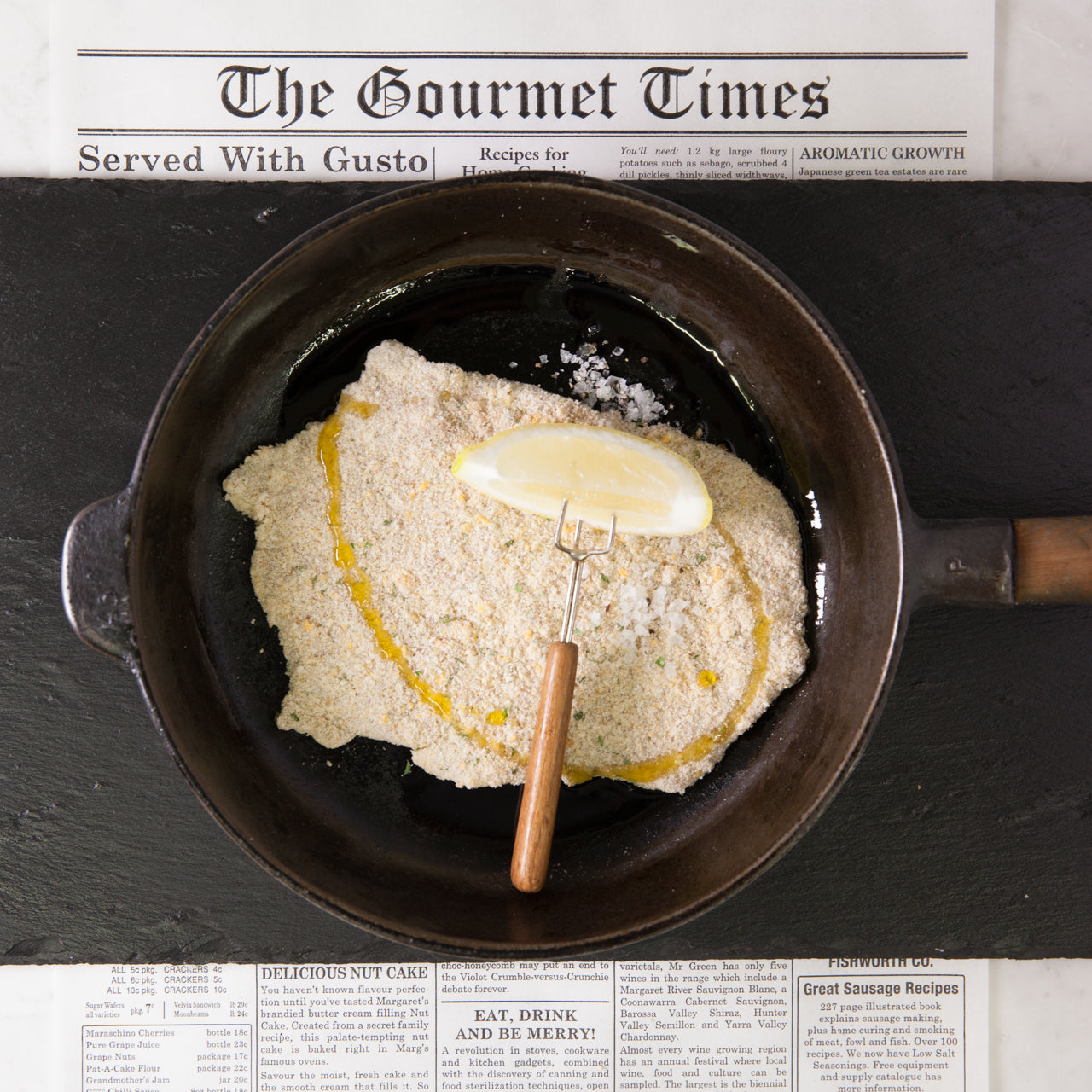 Crumbed Veal Schnitzels
Princi's South West Crumbed Veal Schnitzels / Cutlets.
How to cook:
1. Preheat a shallow fry pan with 5cm of canola oil.
2. In the fry pan add garlic cloves and the cutlets.
3. Cook the cutlets for 2 - 3 minutes each side until golden brown.
4. Remove from the pan and serve.
This is a fresh product, best cooked within 2-3 days.