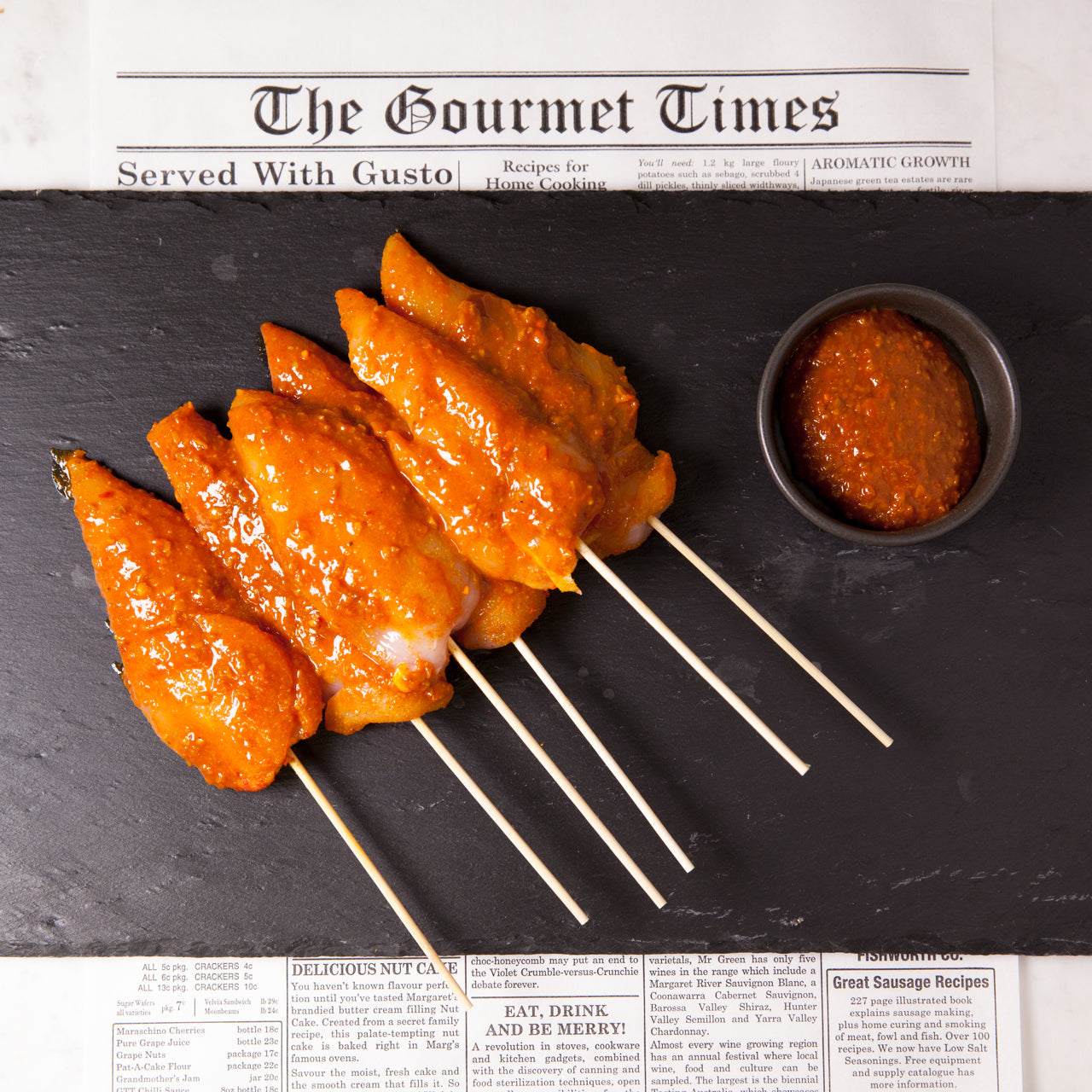 F/R Chicken Satay Sticks
** This includes 7 Satay Sticks in the pack ** 
Princi's home-made Mount Barker Chicken Satay Sticks are the perfect quick and easy meal.
All members of the family will love them!
This product can be cooked on the BBQ, a hot fry pan, in the oven or even the air fryer.
Whatever you cooking choice is all you need to do is cook on each side for 5 minutes.
Please note these sticks are Gluten Free and contain nuts.
This is a fresh product that comes in a pack of 6 and is best cooked within 2-3 days.