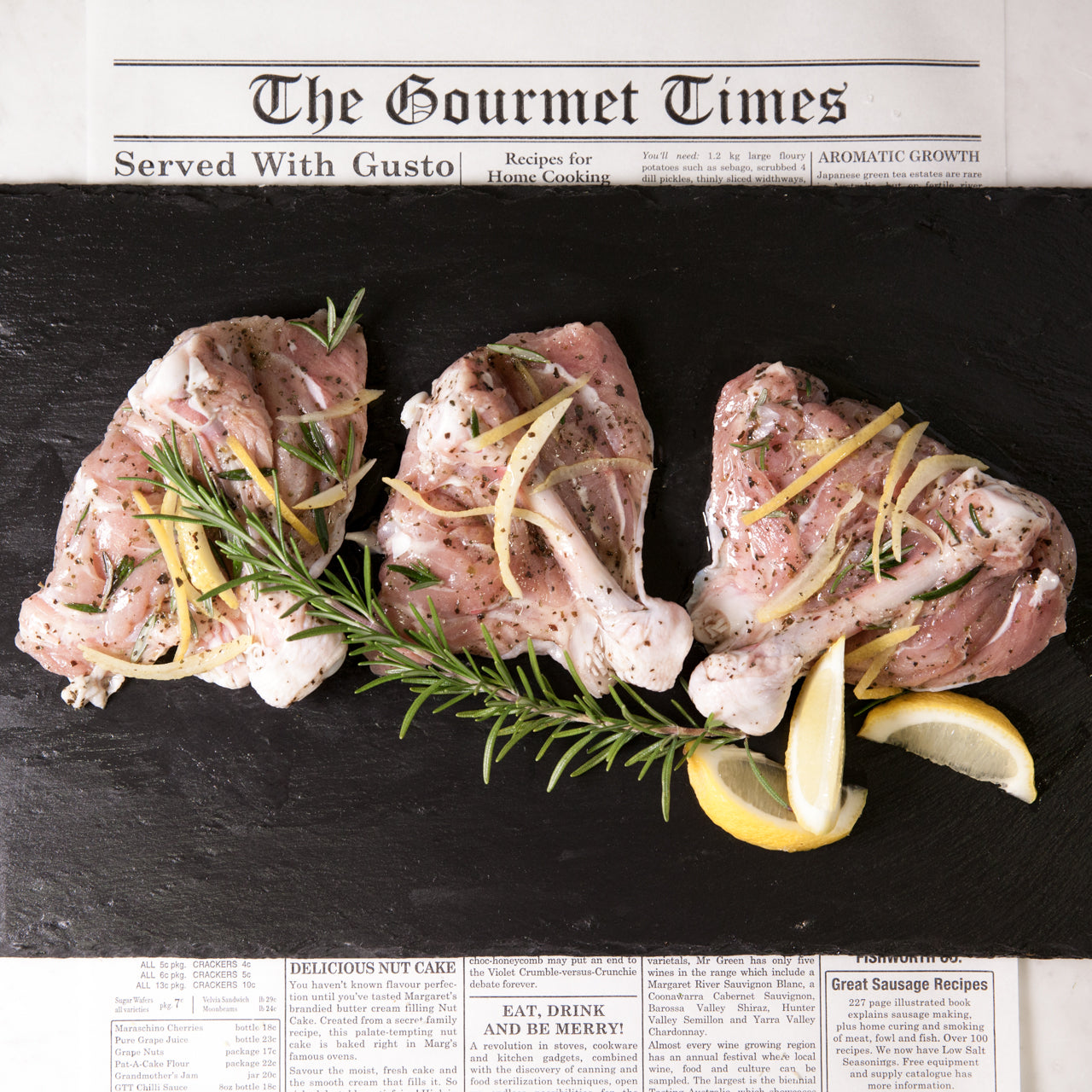 F/R Marinated Chicken Chops
Princi's home - made Mount Barker Marinated Chicken Chops are a butterflied drumstick that has been seasoned with extra virgin olive oil, rosemary, parsley, lemon, garlic, salt and pepper.
Simple, yet so delicious!
How to cook:
1. This product can be cooked on a BBQ or in the oven. Please make sure you place baking paper on the tray when cooking in the oven.
2. When cooking on the BBQ the chops will need 10 - 15 minutes each side. This will vary pending the temperature and weight of the chop.
3. When cooking the chops in the oven they will need approximately 35 - 40 minutes. Cook on one side for 15 or so minutes then flip over for the remaining time.
Please note this product is Gluten Free.
This is a fresh product, best cooked within 2-3 days.