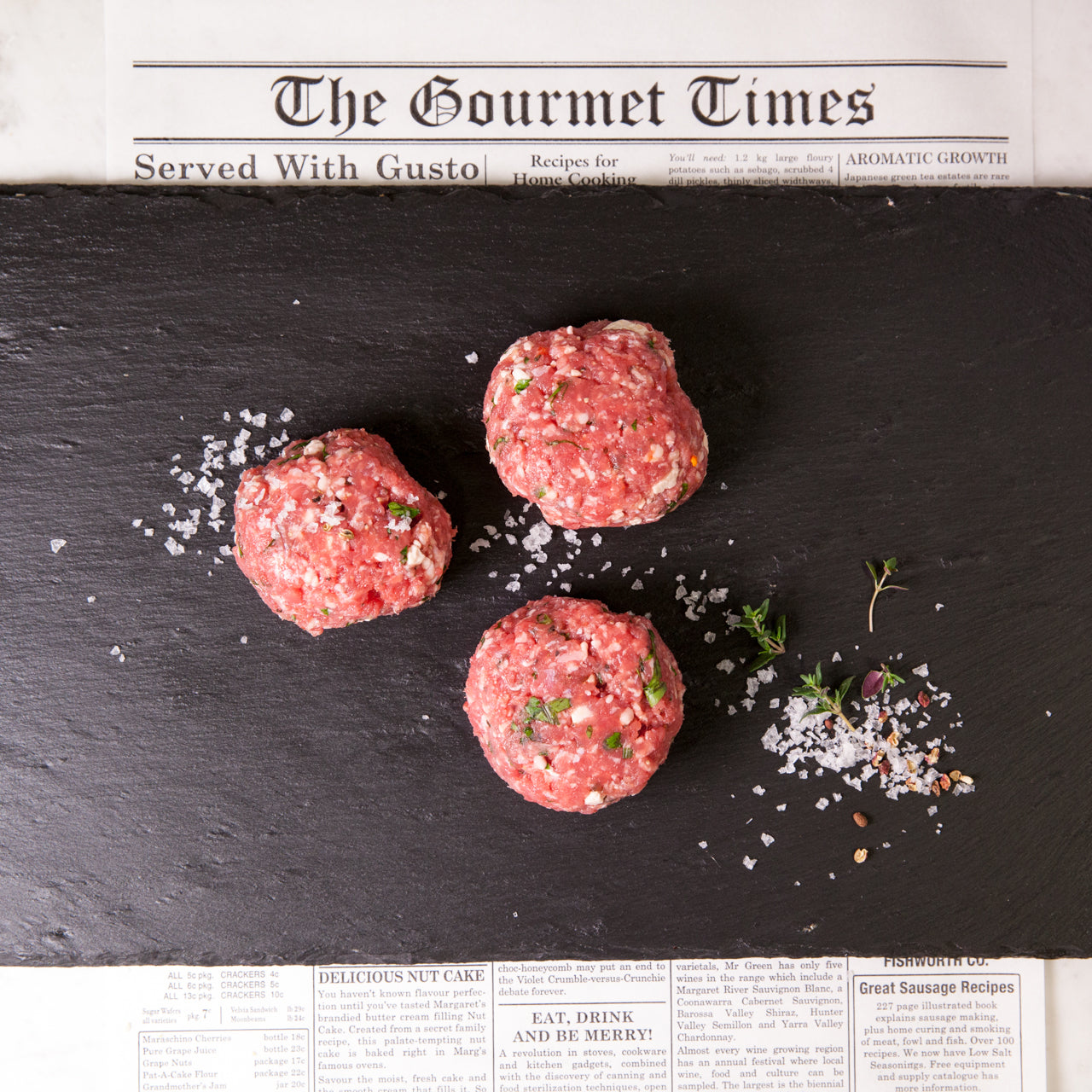 Greek Jewelled Lamb Rissoles
Princi's home-made Greek Jewelled Lamb Rissoles are a delicious, easy and healthy meal.
It is a combination of lamb mince, garlic, parsley, oregano, breadcrumbs and other mixed spices.
We recommend cooking this product on a hot grill either on a BBQ or fry pan.
All you need to do is add some oil to your cooking plate and cook for 5 minutes on each side, or until browned all over and cooked through.
Please note this product is Gluten Free.
This is a fresh product, best cooked within 2-3 days.