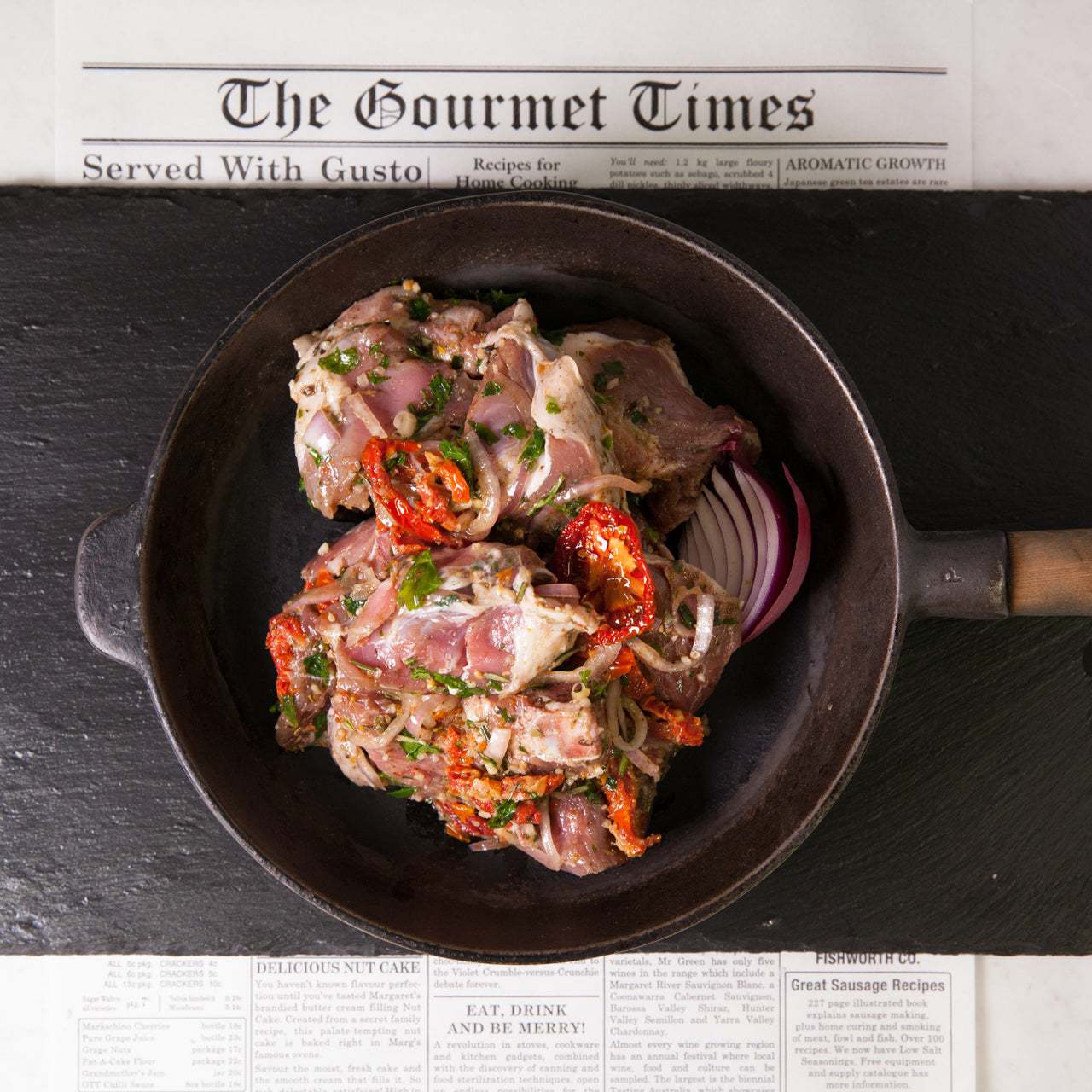 Italian Style Marinated Goat
Princi's home-made Italian Style Marinated Goat also knows as "Capretto" is the perfect dinner party meal.
The goat pieces have been marinated in extra virgin olive oil, parsley, garlic, onion, salt, pepper and semi sun dried tomatoes.
This product can be cooked in an oven, slow cooker or even on a cooktop.
We recommend cooking on a low heat for the best result.
This is a fresh product, best cooked within 2-3 days.
Please note this product is Gluten Free.