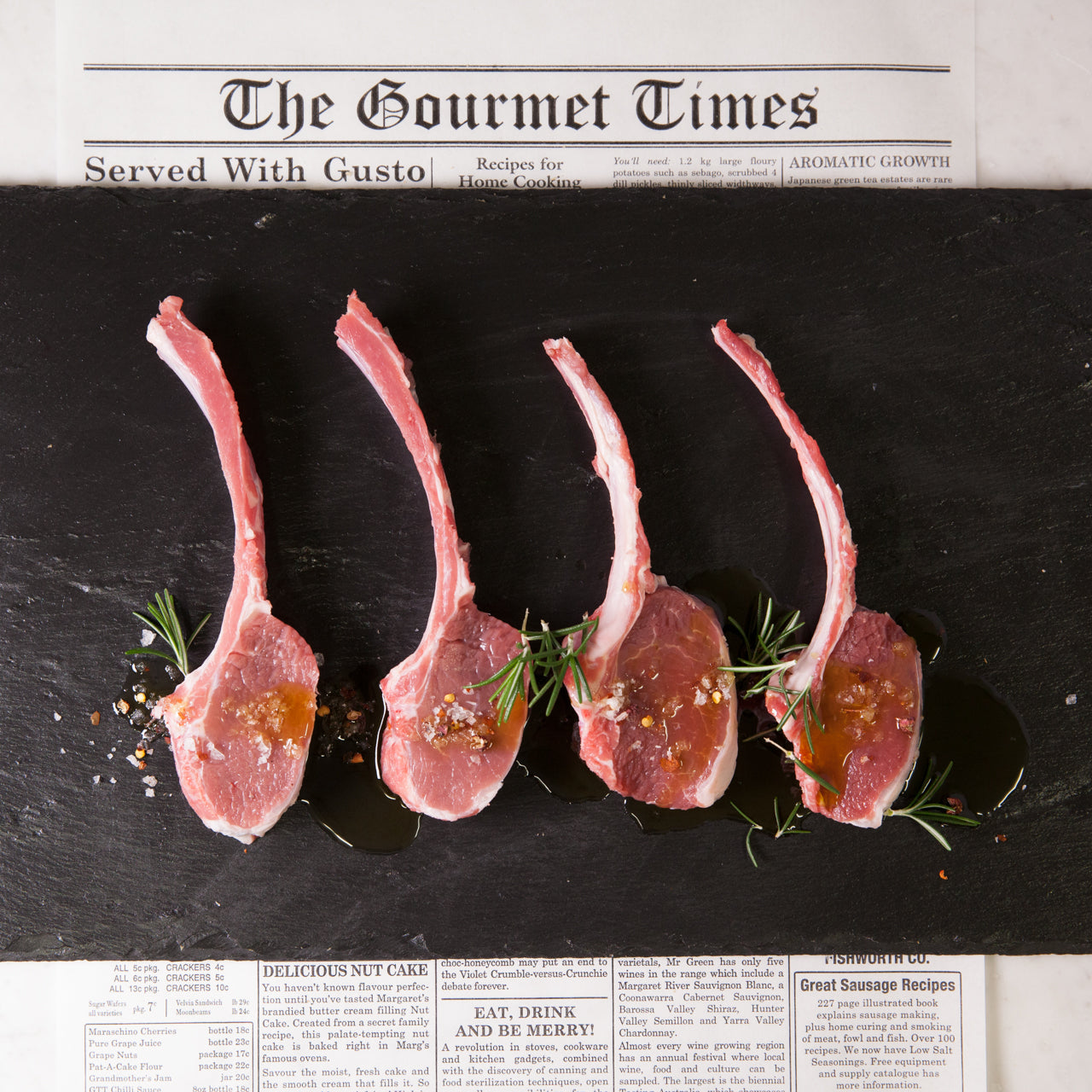 Lamb French Cutlets
Princi's South West Suffolk Lamb Lamb French Cutlets.
This product is ideal on a coal BBQ or webber.
All you need is extra virgin olive oil, salt and pepper, medium temperature BBQ and cook for 2 to 3 minutes on each side. Each cutlet will weigh around 80 grams.
This is a fresh product, best cooked within 2-3 days.