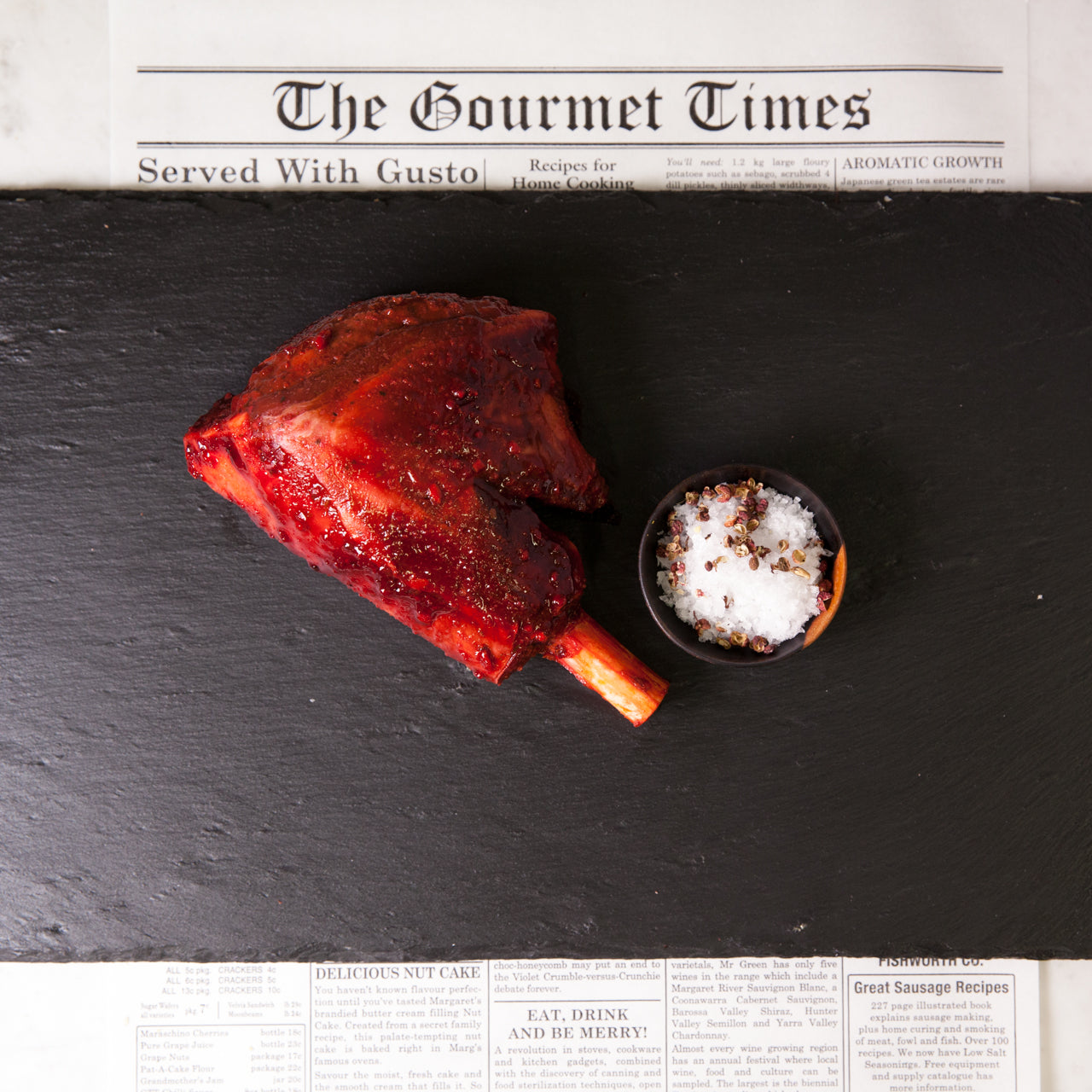 Marinated Red Wine & Garlic Lamb Shanks
Princi's home-made marinated Red Wine and Garlic Lamb Shanks is the perfect dish for a cold night.
Marinated in red wine, caramelised onion and garlic.
All you need to do is cook until they are tender and fall apart.
How to cook:
1. Preheat the oven to 140 degrees for 15 minutes
 2. Place the lamb shanks in an oven safe dish and add a cup of red wine, 4 cups of beef stock, 2 cloves of crushed garlic and a few sprigs rosemary.
3. Cook for 3 hours and serve with potato mash.
Please note if you are cooking in a slow cooker you will need to cook for 5 - 6 hours on low heat.