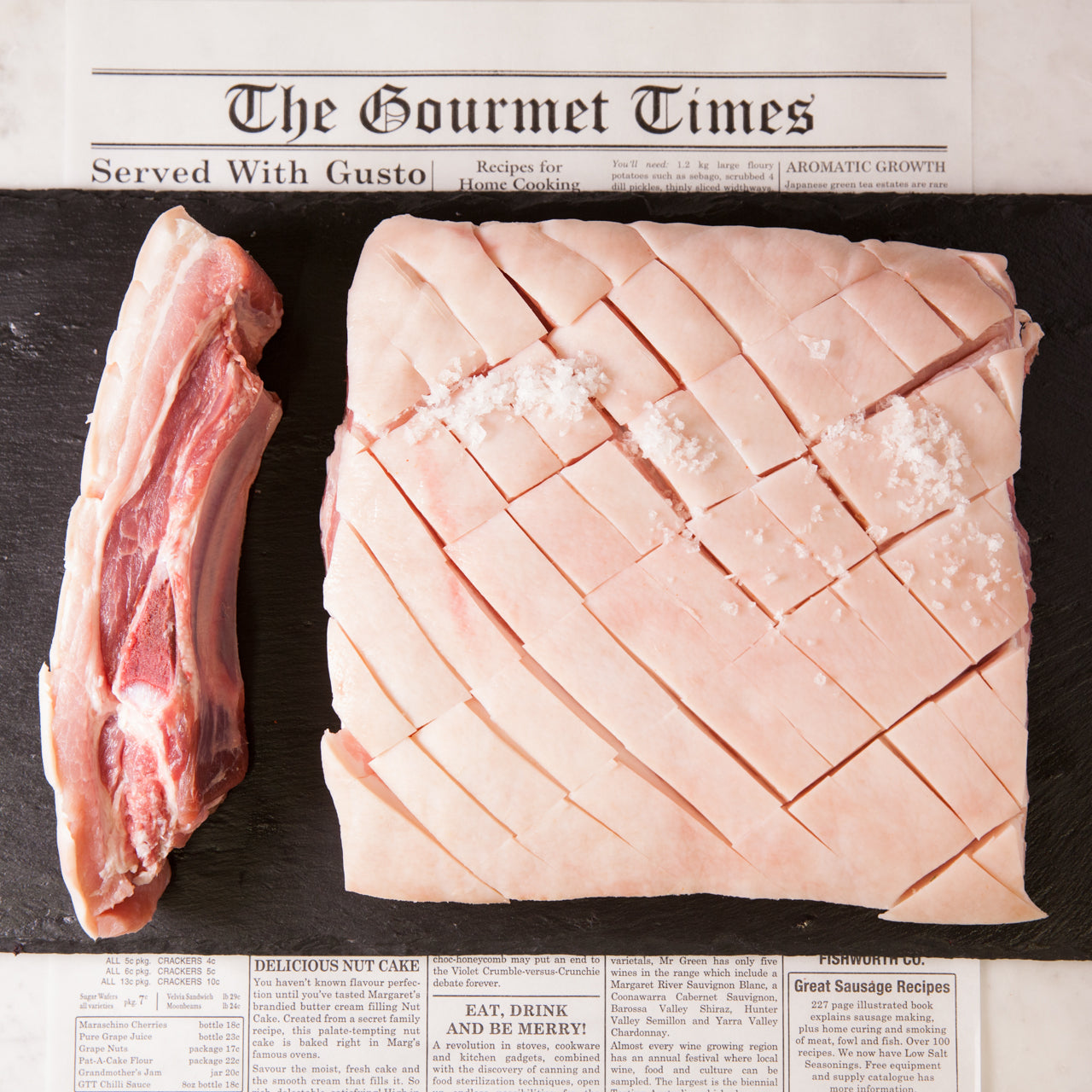 R/F Pork Belly
Princi's South West Pork Belly is one of our best sellers.
The key to cooking Pork Belly is to slow roast for maximum flavour.
How to cook:
1. Remove your roast from the packaging and pat dry with paper towel.
2. Score the skin and put the roast back in the fridge uncovered for 1 hour.
3. Preheat your oven to 180 degrees for 20 minutes
4. Rub the roast with lots of salt and oil
5. Wrap the pork belly in baking paper and alfoil and place in the oven for 45 minutes to the kg. This will vary pending the weight of your Pork belly.
6. In order to get the crackle you will need to remove the product 20 minutes prior to being ready, take all of the foil and baking paper off add lots of salt and turn your oven to 240 degrees
7. Put the pork belly back in the oven and let it crackle for around 15 minutes. Be sure to keep an eye on the Pork. You do not want to over cook it.
8. Take the product out of the oven and let it sit for 10 minutes before serving.
This is a fresh product, best cooked within 2-3 days.