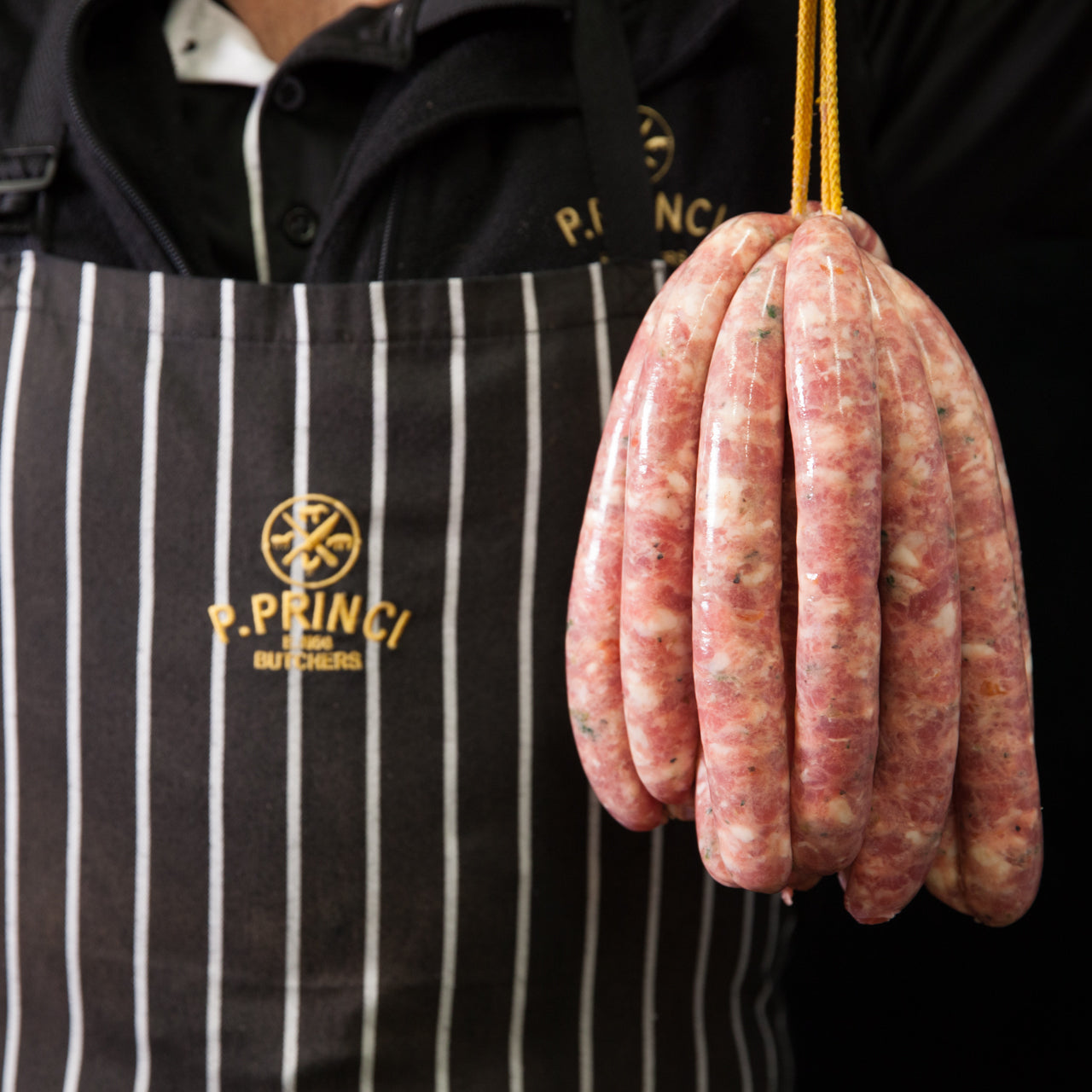 Sicilian Thin Sausage
Princi's home-made Gluten Free Sicilian Thin Sausage are a thin sausage made from free-range, South West Pork, provolone cheese, tomato and parsley.
All of our sausages are made with 20% fat and natural casings to make sure they are extra juicy for your next BBQ.
All gourmet sausages are made from only the finest ingredients including Joe's "special" spice blend.
How to cook:
1. Preheat BBQ, fan forced oven or a hot pan
2. Add the sausages and allow them to slowly cook, turning them every few minutes until they're evenly coloured.
You can also remove the sausage meat from the castings and use in your favorite pasta dish.
This is a fresh product, best cooked within 2-3 days.