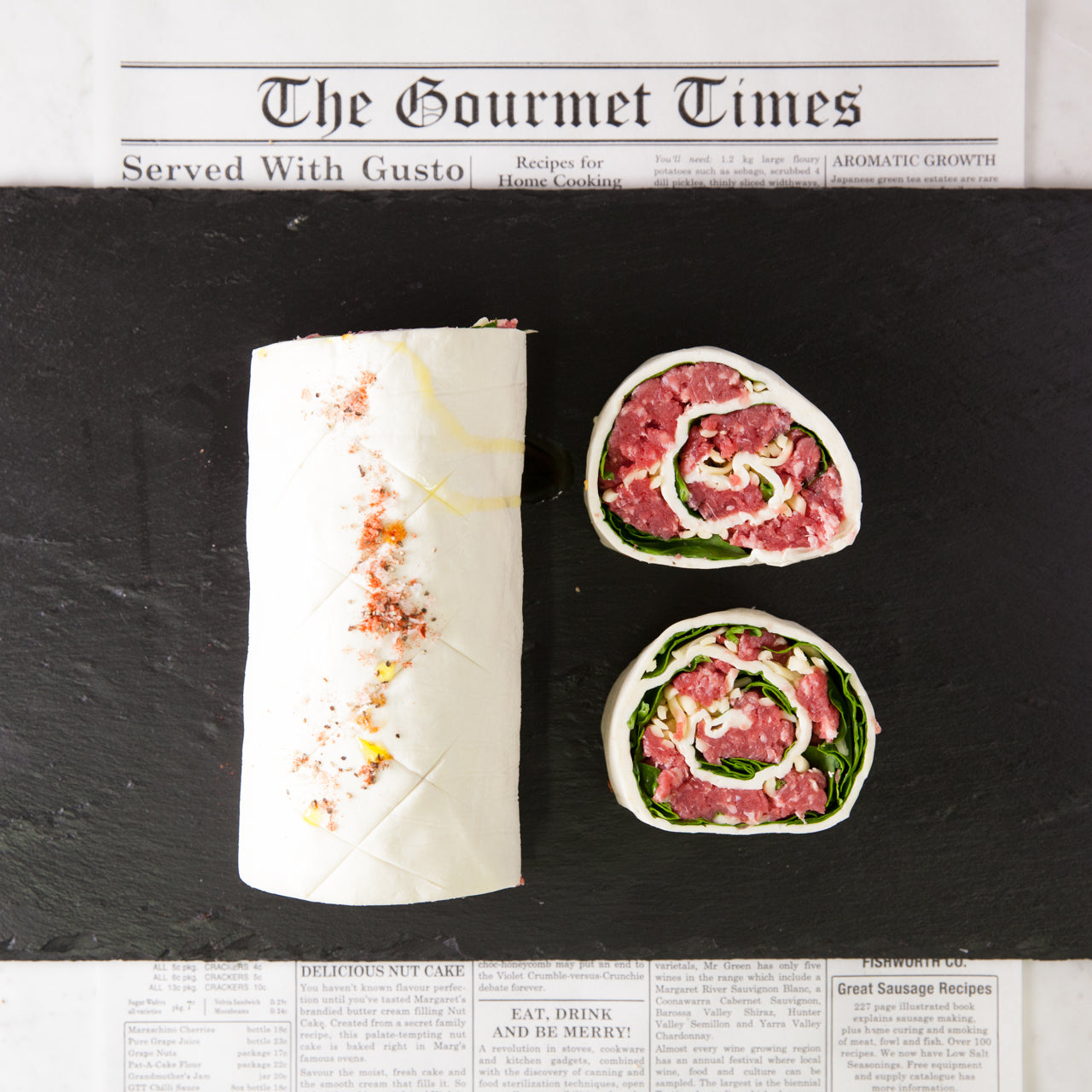 Veal & Spinach Roulade
Princi's home-made Veal and Spinach Roulade's are the perfect "go to meal" when you can't decide what to eat.
How to cook:
1. Preheat your fan - forced oven for 15 minutes on 180 degrees or alternatively turn your air fryer on.
2. Remove the packaging off the roulade and whisk together 1 egg and brush over the top.
3. Place baking paper and the roulade on your oven tray and put it in the oven.
4. Cook for 30 to 35 minutes in the oven and make sure the pastry is golden brown before removing.
5. Please note if you are cooking the roulade in the air fryer make sure you put baking paper in the tray. Cooking time will remain the same.
This is a fresh product, best cooked within 2-3 days.